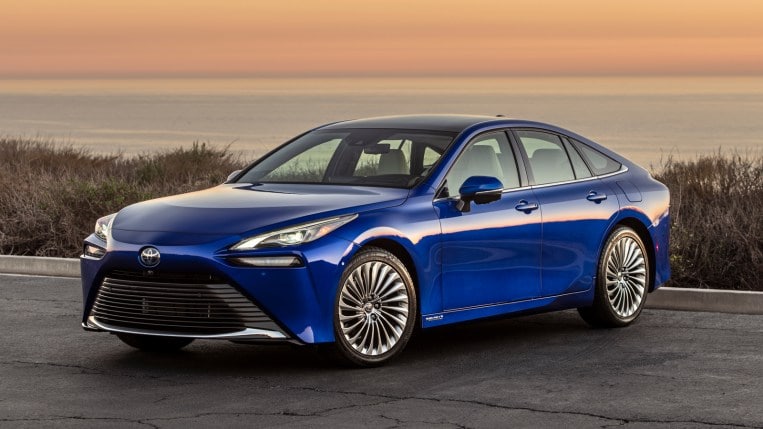 It's been a brutal year for car prices, but there's one reliable deal that always seems too good to be true. Yet it is true, as long as you can live with strange compromises.
The 2022 Toyota Mirai is again available with a discount of up to $25,000. That's 38% off the purchase price for a near-luxury sedan with a beautiful panoramic glass roof, a stunning modern-style interior right out of an upscale art gallery, and cabin tech that responds to voice commands.
Oh — and you get six years or $15,000 worth of free fuel.
The catch? It's that fuel. It's hydrogen.
Just Three of Its Kind on the Market
The Toyota Mirai is an automotive oddity. It's one of just three hydrogen fuel cell cars left for sale in the U.S.
It borrows much of its architecture from the Lexus LS — the flagship of the Lexus lineup.
…