Automotive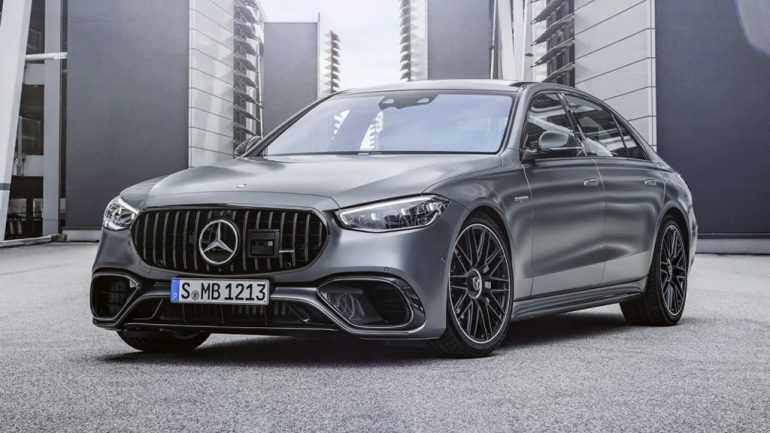 The Mercedes-Benz S Class has been a benchmark for a full-size luxury sedan for nearly as long as it has been in existence. Embarking deep into all that the latest iteration of the S Class has to offer Mercedes realizes that many still want a V8-powered S Class despite the valid efforts of bringing us some enthusiastic electric vehicles like the new EQS and its AMG versions. Still, there's time to deliver on the promises of the last hurrahs of gas-burning thrill machines even when they are pitted in the luxury realm of the S class – in comes the new Mercedes-AMG S63 E Performance.
Set as the most powerful S Class ever, the S63 E Performance touts a total of up to 791 horsepower and an astonishing 1,055 lb-ft of torque by putting the best efforts of its 4.0-liter Biturbo V8 and a 140-kilowatt e-motor forward for up to 10 seconds of 'peak power' working in harmony powering all four wheels. Power is sent through a 9-speed automatic transmission, but the e-motor has its own two-speed transmission and limited slip differential that's all bundled in a compact drive unit at the rear axle. At speeds above 85 mph, the e-motor's two-speed transmission shifts automatically to use its second gear, which takes place when the motor reaches its max spin speed of 13,500 rpm.
The continual power of the plug-in-hybrid powertrain, having 612 horsepower and 664 lb-ft of torque just from the turbo V8 engine itself, is good to get the S63 E Performance up to 60 mph in just 3.3 seconds. Moreover, the top speed is electronically limited to 180 mph.
Using just battery power, the S63 can power all four wheels up to a certain range that Mercedes has not specified as of yet. There are a total of 7 drive modes with some dedicated to the use of the electric motor, retaining a charge, or energy regen. A versatile 3.7 kW onboard charger is used to recharge the 13.1-kWh 400-volt battery pack, which is also located in the rear to help weight balance.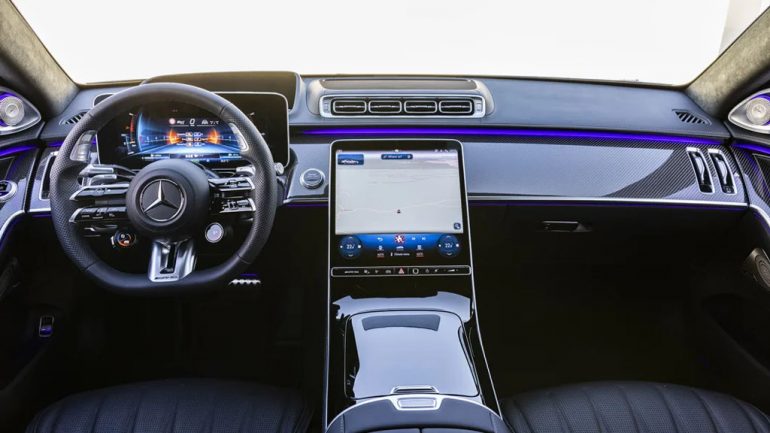 The unique style of the new Mercedes-AMG S63 E Performance elevates all that is liked in the current S Class but makes it more aggressive-looking to fit the proper part of an AMG vehicle. Those changes include 21-inch AMG forged wheels, quad exhaust outlets next to the big diffuser, and large functional air inlets. Moreover, the interior is adorned with the availability of massive amounts of carbon fiber but retains the new classiness of the S Class in its layout and welcomed large waterfall-positioned MBUX touchscreen infotainment system that's integrated with AMG-specific displays. Lastly, the seats are AMG-upholstered with exclusive colors and nappa leather.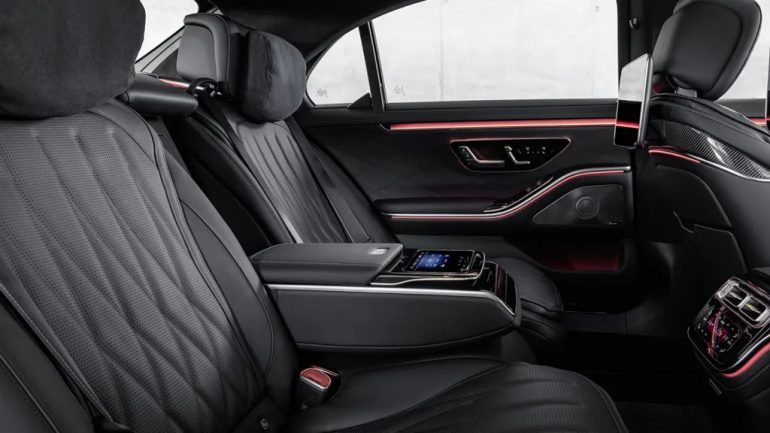 Other changes for the S63 include an updated safety suite of features where things like the collision avoidance system works at speeds up to 62 mph and there's improved lane detection for the lane centering and better adaptability for reading the road ahead for traffic signs and driver attention awareness.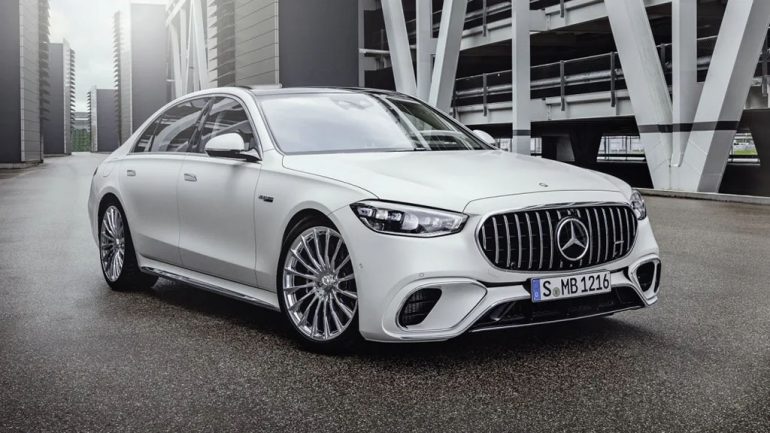 Pricing and exact availability have not been announced yet, but we expect a substantial premium to be paid for this German luxury performance plug-in-hybrid marvel making it the most expensive S Class.