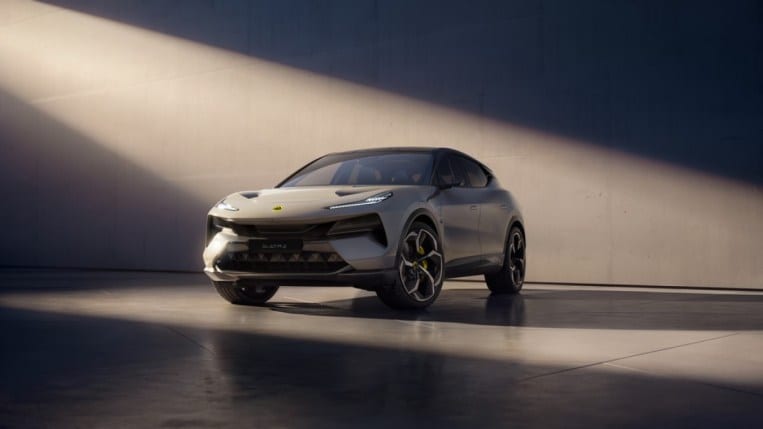 The 2023 Lotus Eletre is expected to cost around $100,000 when it comes to the U.S. next year.
Lotus' first SUV and second electric car is quick but out of character for the brand.
Lotus cars are famous for very little. That is, they've long been known for their astonishingly light weights. Lotus founder Colin Chapman famously told a reporter the key to building a successful car was to "simplify, then add lightness."
There's a stat missing from the spec sheet of the 2023 Lotus Eletre. The company won't say how much it weighs.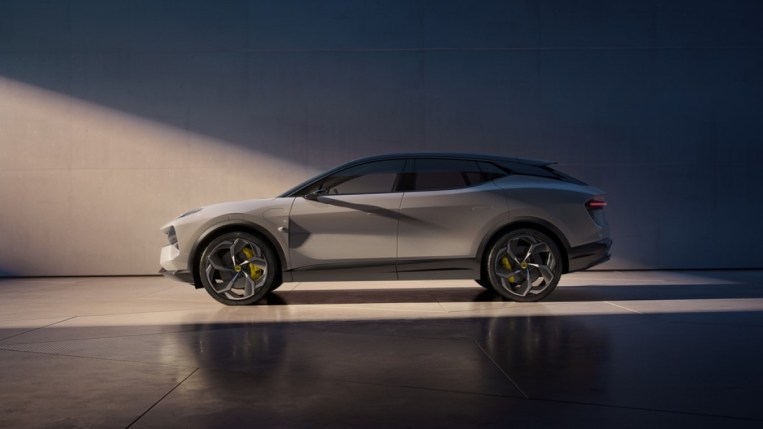 A Lotus Electric SUV
The missing figure makes sense when you consider just what the latest Lotus is. The Eletre fits into two heavy categories: It's an SUV, and it's electric. Electric cars, for the uninitiated, tend to weigh a great deal more than gas-powered cars. The materials used in their batteries are called heavy metals for a reason.
But in every other way, it's a Lotus. It's just the first luxurious Lotus with lots of space for four.
The SUV will come in three flavors — Eletre, Eletre S, and Eletre R.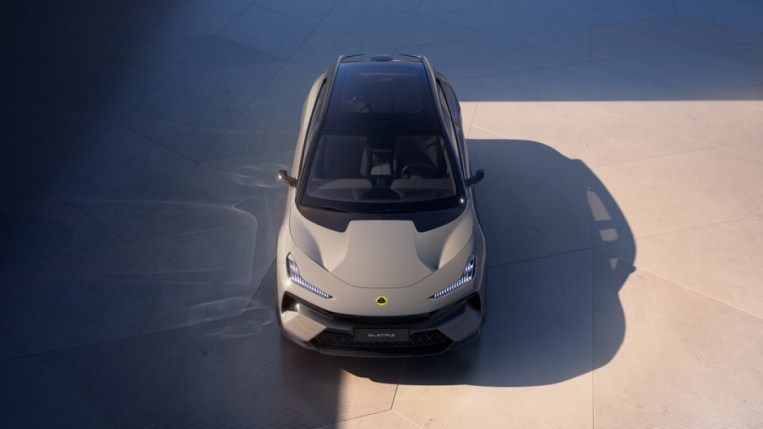 Fast, or Really Fast
The base model makes 603 horsepower. Lotus says it can sprint from 0-60 mph in just 4.5 seconds.
At the high end, the Eletre R makes 905 hp and makes the same jump in just 2.95 seconds.
The Eletre and Eletre S posted a 373-mile range in European testing, while the R achieved 304. American tests tend to show much shorter ranges, so we anticipate that the Eletre may come in under 200 miles in some configurations.
Even the base model uses an active air suspension and torque vectoring to make handling as Lotus-like as possible. But the vehicle is still an SUV — a category notable for its passenger and cargo space more than its track performance.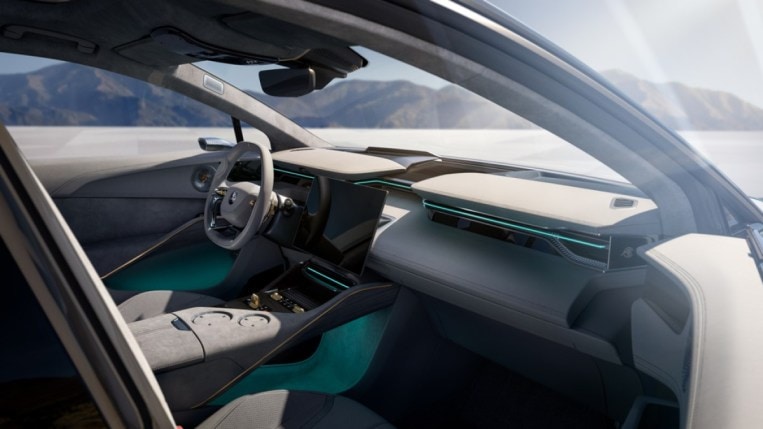 Needle-Sharp Look, Luxury Cabin
The Eletre looks like the lovechild between a Lamborghini and a Kia EV6. Its angular, sloping nose leads to a short hood with deep character lines, followed quickly by a steeply angled windshield. A high beltline rises at the rear to meet the contrast-color roof.
Inside, you'll find the most luxurious cabin Lotus has designed. A 15.1-inch central touchscreen handles infotainment duties, complete with Android Auto and Apple CarPlay. A KEF Premium Audio system includes 15 speakers at the base level and 23 in S and R models.
In place of the traditional driver's instruments, Lotus offers a "ribbon of technology" — a "slim strip less than 30mm high to communicate key vehicle and journey information." It stretches across the entire dashboard and can be customized to place different displays in front of the driver and front passenger.
Thin sport seats are a Lotus trademark. Here, they're upholstered with "an advanced wool-blend fabric," Lotus says, while "the interior uses premium feel and highly durable man-made microfibres on the primary touchpoints." This approach is "50% lighter than traditional leather, allowing for further weight savings," the company says.
It seats five in standard configuration, but a 4-seat "executive seating" package is available.
Lotus has not published U.S. pricing information yet. In the U.K., the Eletre starts at £89,500 — or roughly $103,714 at today's exchange rates.