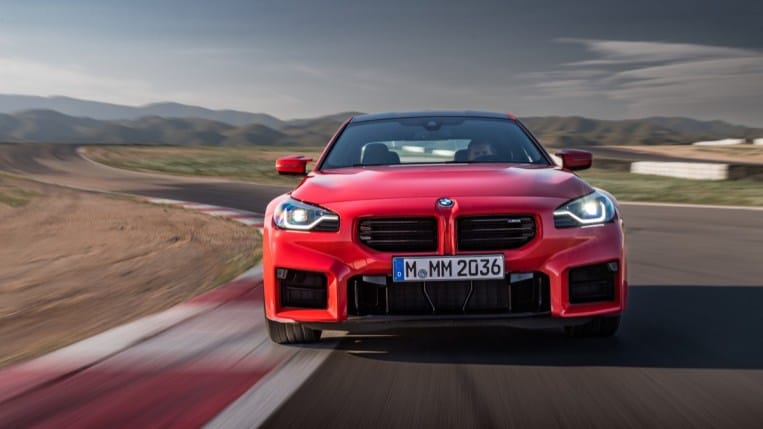 On the cusp of the electric car age, BMW is known for two things — extraordinary driver's cars and exaggerated designs that put off some of the fanbase that loves them.
The famous BMW M division takes everything BMW does and turns it — on a scale of 1 to 10 — a little past 12.
So, if we told you to predict the spirit of the last purely gas-powered M car, you'd probably sketch out something pretty close to this: the 2023 BMW M2.
Extraordinary Performance Specs
Everything M builds from here on out will be either all-electric or electrified (a term that encompasses hybrid and plug-in hybrid vehicles). The high-performance team's designers have always been master artists with fire and grunt as their medium. So, you knew their last pure example of the form would be special.
The M2 gets its grunt from a turbocharged inline 6-cylinder engine
…